AbSPORU PEP Webinar: Canadian Common CV (CCV) for Patient Research Partners
September 23, 2020 @ 1:00 pm

-

2:00 pm

Free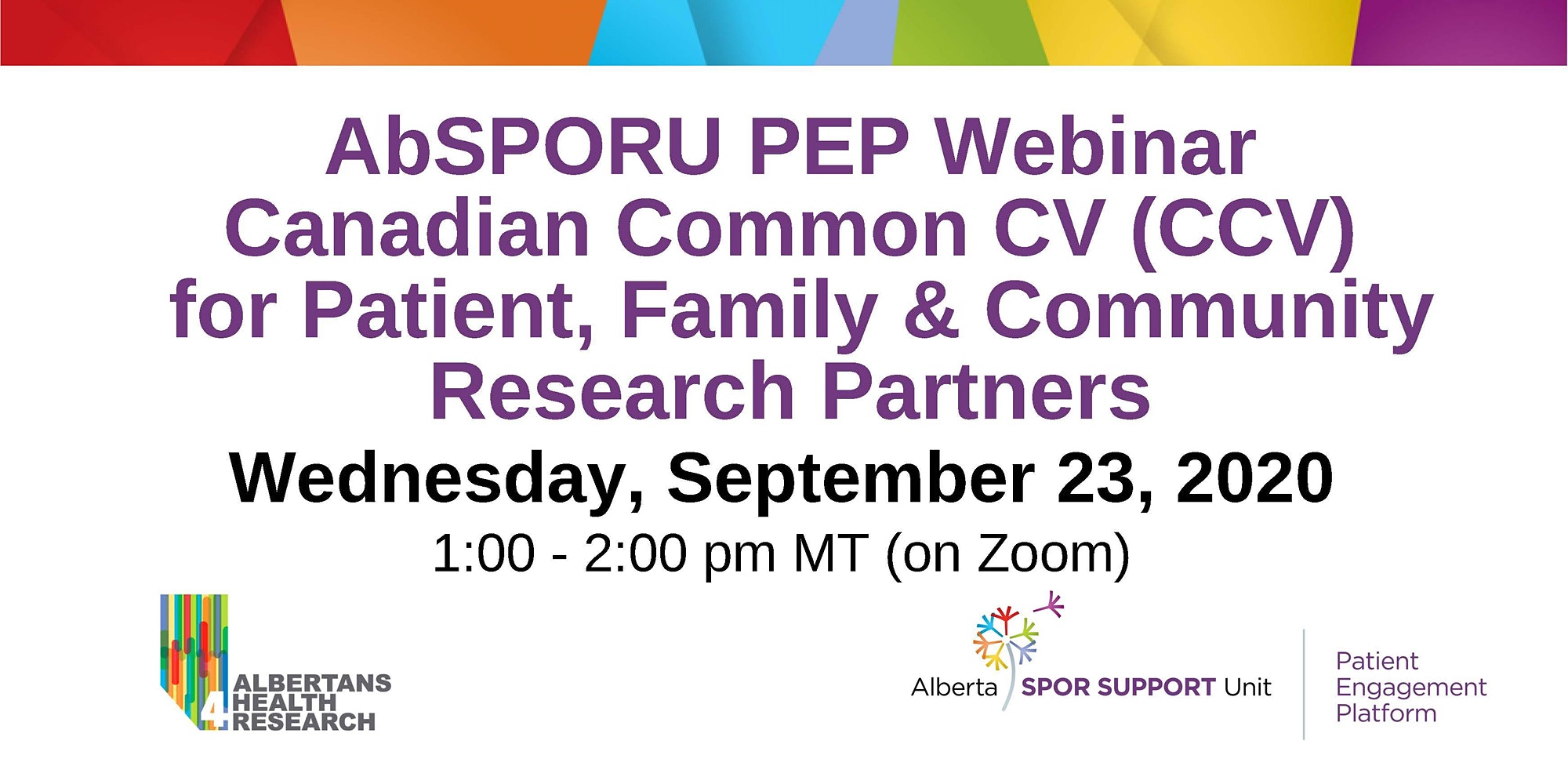 Join us for this informative webinar co-developed to support patient, family and community research partners in completing the CIHR CCV.
Co-developed by the AbSPORU Patient Engagement Platform and the CCV Patient Research Partner working group, this webinar aims to provide plain language background and guidance to the CIHR CCV and aspects of the grant application process as they apply to patient research partners, including a brief background on CIHR, SPOR and health research ethics, common definitions, and grant applicant roles and requirements. The webinar will also explain steps in applying for a CIHR PIN#, completing the Equity and Diversity questionnaire, the CCV application process, and provide guidelines about the collaborator letters of support, Most Significant Contributions, and CIHR Applicant Profile CV.
Following up to the webinar, there will be the option to enrol in a 2-hour workshop, October 7, 2020, where participants can receive instructional support to acquire a ResearchNet account, CIHR PIN# and complete a CCV.