Copy of Leadership in Patient-Oriented Research: Pragmatic Clinical Trials
November 6, 2021 @ 8:30 am

-

March 6, 2022 @ 4:30 pm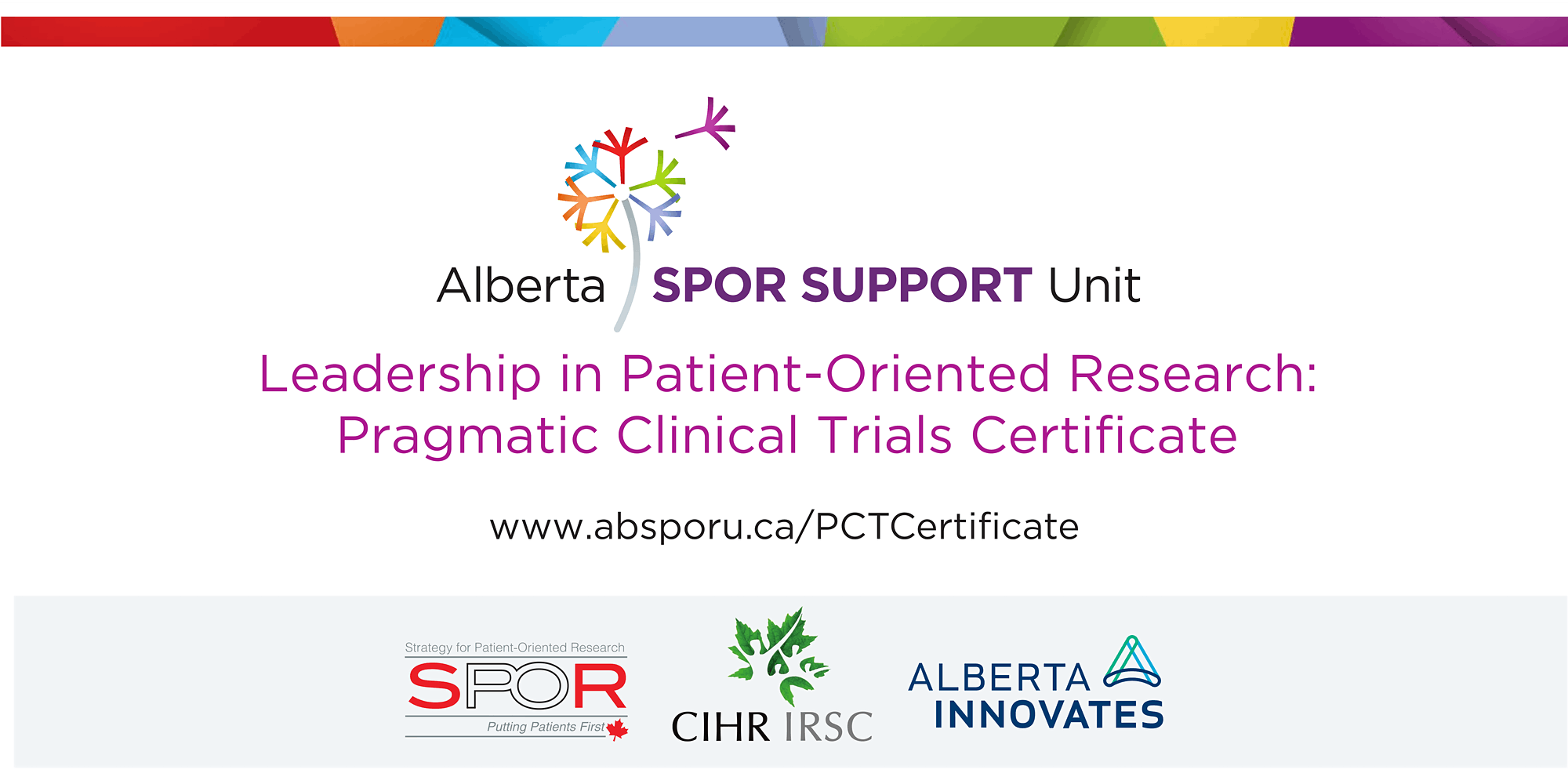 Winter 2021 Leadership in Patient-Oriented Research: Pragmatic Clinical Trials Certificate
The Leadership in Patient-Oriented Research: Pragmatic Clinical Trials Certificate is a unique training opportunity developed to increase the knowledge, capacity, and practical skills of clinical trial professionals across Alberta. The vision of this program is to create a highly trained workforce to raise the standard for clinical trial conduct in Alberta.
The purpose of the certificate is to integrate currently available training, such as the ACRC recommended training courses, while providing additional content, patient-oriented research concepts, and practical application exercises using real-world and Alberta-specific examples. Upon completion of the certificate, learners will be able to:
Employ a common understanding of information required to work on clinical trials in Alberta
Develop and apply knowledge of specific regulations, good clinical practice, research ethics standards, and trial management
Apply knowledge of resources and structure of clinical trials processes in Alberta
Identify and integrate patient-oriented research principles into practice
Course Details
The Winter 2021 cohort runs from February – June, 2021 with mandatory ONLINE (Zoom) attendance days on February 10 and 11 and June 10 , 2021.
The usual 2 in-person days at the beginning and end of the certificate were a great way for learners to get to know each other and some of the resources available. However, COVID-19 guidelines indicate we need to modify this content for on-line learning.
The weekly course content is delivered online using a mix of live synchronous sessions where learners can interact directly with provincial experts and leaders in clinical trials, as well as asynchronous online content that can be completed at the convenience of the learner.
Full details of the Certificate can be found at https://absporu.ca/trainingopportunities/certificate-programs/
*Note that attendance at the live full day sessions are mandatory.
**Registration fees for Alberta residents are subsidized by the Alberta SPOR SUPPORT Unit.
Prerequisites
The following courses are to be completed prior to the Certificate start date. These prerequisites will provide some base knowledge, terminology, and understanding of clinical trial conduct to ensure that all learners are equipped for the first sessions.
Proof of completion must be provided within one week of the Certificate start date.
TCPS-2: Course on Research Ethics
CITI-Canada: Good Clinical Practice